How's the fundraising going everyone?
Now is the time to really start and push for sponsorship and if you have not done so already make sure you have a JustGiving or VirginMoneyGiving page setup. Setting up a donations page on either of these sites is the easiest way for your sponsors to donate, payments can be made by credit card or text and the monies go straight to Mind. As an extra bonus, if you are a UK taxpayer you could add 20% to the donation via Gift Aid.
Not sure how to set up a page? Here's how:
JustGiving: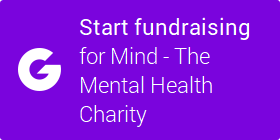 Click on the JustGiving button above
Select Personal Challenge
Under event type select "something else"
In the event name include "BSS Car-aoke Challenge 2018" – this helps us find the page.
Choose your web address for your page
Click create your page
VirginMoneyGiving:
Click the 'Create your page' button on the homepage to start.
Choose "Mind" as your charity to support
If you don't have an account already you will now need to register.
Next you can customise your page with more information by clicking the 'create my page' button.
Thats it!
If you are struggling for any reason to set up a page, let me know and I can either talk you through or set up a page on your behalf.